Zambia Police e-Services are now on ZamPortal
03 March 2021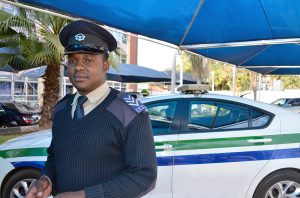 Zambia Police Service joins Government e-Services Portal with a range of digital public services. Starting with 2021, applicants can apply online for the services provided by Zambia Police Service (ZPS), namely:
Police Clearance Certificate (Fingerprints)
Interpol Motor Vehicle Clearance
Cross-Border Permit Interpol Motor Vehicle Clearance
Permanent De-Registration Interpol Motor Vehicle Clearance
Provisional Firearm Certificate
Firearm Certificate
Applicants can apply for the e-services provided by ZPS online 24/7 via ZamPortal. Due to the nature of the Police e-Services, all the e-services are operator-assisted, which requires actual processing of the application by ZPS staff. Depending on the type of e-service, the result can be received online as short as 48h (NB: does not apply to all ZPS e-services).
To apply for the e-Services provided by Zambia Police Service, navigate to ZamPortal – Government E-Services Portal, browse for e-services, login, submit your electronic application and receive your result online. ZamPortal – Government at Your Service!